Queens Park, Charminster
BH8 9BY
(OS: SZ105932)
Located between the A338 Spur Road and Queens Park Avenue. Car Park in Queens Park West Drive. Free car Park with Café and toilets adjacent.
Loading map...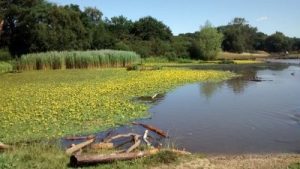 Queens Park is predominantly occupied by an 18 Hole Golf Course but incorporates several areas of woodland, a pond and some moderate hills.
3 Courses on offer from an Easy Short one to a Longer and more Difficult one.
All courses cross the fairways so do please be aware of golfers and watch out for golf balls.
To print your own map pack, click on each of the links below:
You will need Adobe Reader to view and print these files. If you need to download Adobe Reader click here. This may take several minutes.
When printing the map from Adobe Reader, select Portrait and Page Scaling as NONE.
The leaflets can be printed in Portrait with Page Scaling set to 'Fit to Margins'.
Related external pages
Bournemouth Borough Council maintains an official website for Queens Park if you are looking for information that is not specific for the POC hosted on the site.
The website of the golf course in Queens Park.