ast weekend saw the premier UK orienteering festival of the year, the JK. This year it was in the South Lakes and it did not disappoint.
JK sprint – Lancaster University
The sprint was held on Good Friday at Lancaster University, just off the M6, so easy to get to, unless you got snarled up in the queues, which meant that many people had stressful journeys and late starts. It was warm and sunny and the assembly and finish were clustered around an amphitheatre. University campus orienteering is always fun and although there are more technical locations, like Bath University, Lancaster provided enough challenge and routechoice to make for a great start to the weekend.
Julie, a reluctant sprinter recalls her course and her excellent result: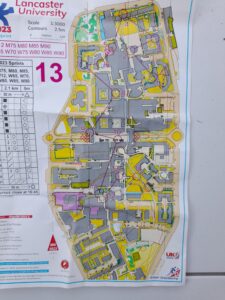 "As most people know, I am a one-speed runner and that speed is NOT sprinting! But I'd entered the JK Sprint at Lancaster University on Good Friday just to make a complete weekend of it. After a dreadful nose-to-tail drive for the last 2 hours though, I wasn't feeling much in the mood for a run. The weather was fantastic and the campus of the Uni looked really interesting and there was a great atmosphere with all the competitors sitting around in an amphitheatre. Rebecaa cajoled me into having my run so I decided to give it a go. I had a late start (3.15pm) so not many competitors out there by that stage.
I set off at a steady pace and got the first 2 controls easily – though I had to check my control descriptions for control 2 as I saw a control on the east side of a circular building as I approached it – mine was on the west! The route to 3 was via a canopy into a quadrangle control on far corner then out the nearby canopy to 4, which was an in-and-out between buildings. No problem. Control 5 was tucked round a corner of a building then quickly onto 6, a tree near a square pond. A moment's hesitation to decide the route to 7 – turned out there was only one way in! Another quadrangle. Out the same way and then another pause to choose route to 8, another quadrangle. I think I made the right choice and then exited via some canopies having decided to take a SW route and around some buildings rather than the more southerly route going near control 10. Having looked at route gadget most people chose the same route as me. But even if it wasn't the best choice, once you've made the decision, you've got to go with it without hesitating and wondering if it was right. 10 was straightforward and then came the 'tricky control 11 where it was essential to look at the control description to see which corner of the building it was in. Several people hesitated approaching this one. 12 was close by and then the route to 13 went past the path leading to the last control at the top of a wide flight of steps. I tried to look as if I was running at this stage, in front of all the spectators, and almost managed an actual sprint into the finish!
My time was just over 18.03 which I was pleased with. I knew that the leading time for my class was about 13 mins so I set myself a target of 20. In the end, I was 11th out of 36 which was a great surprise. I'm glad I went out!"
Elsewhere in Wessex, there were podium positions, again for Lyra (gold), Andrew (gold) and Gavin (silver). It has to be said that achieving podium at any JK event is a huge feat, Gavin's field was huge, and Lyra had a number of very fast UK and Norwegian juniors to race against, winning by the small margin of 12 seconds. As for Andrew, at 94 his sprint around the University was probably his easiest day. His fortitude over the weekend in very difficult terrain was quite incredible. It is always a joy to see Andrew in a WSX top, and we all cheered him on every day. Here he is finishing the middles at High Dam:
As for Lyra, securing first UK junior on the sprint course led to her selection for GB at the European Youth Orienteering Championships in Bulgaria in late June. Very well deserved. Here are some photos of the sprint (thanks to Wendy Carlyle for some of the photos)
JK Middle – High Dam
On to Saturday, and we all headed up to Finsthwaite, near Newby Bridge for an even warmer day on High Dam. This is an unusual area of mixed hillside and woodland, and except for areas of bare rock, is as close as we get (I think) in England to Swedish terrain. Keeping in map contact and on accurate bearings are crucial, but one can easily get confused with parallel errors among the low hills, marshes and crags. The final controls were down a steep hillside, in full view of the roaring crowd and the fast finish into a lofty assembly area. As far as finishes go, this was a great one. We all probably got too much sunshine, and although there was a temptation to depart early for the lake, the best place to be in the Lakes was to remain watching the finishers, surrounded by like-minded orienteers, and away from the Easter holidaymakers clogging up the roads and car parks elsewhere.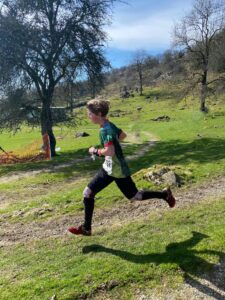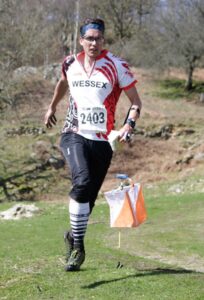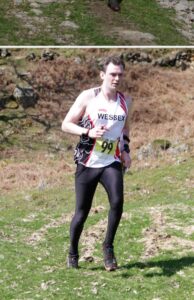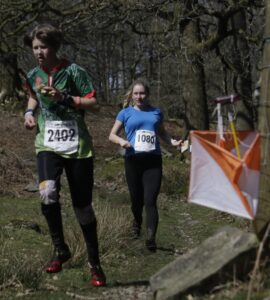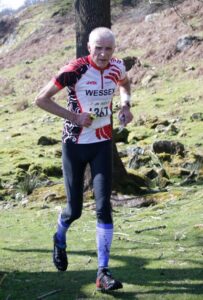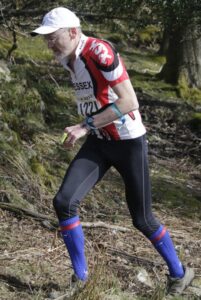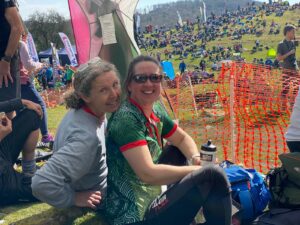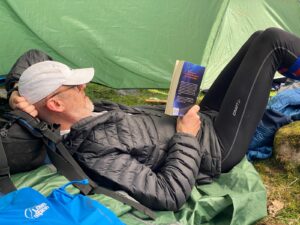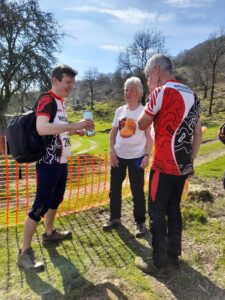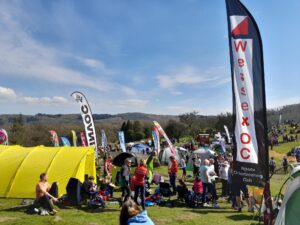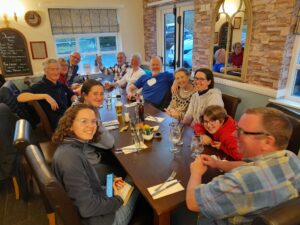 JK Long – Bigland
There was much talk about the prospect of the long at Bigland. It hadn't been used since 2015 as a terrain, and so I hadn't run there. Apparently it was the hardest terrain in the Lakes. It is in fact a number of mixed terrain areas all joined together, and in my case, along taped routes to protect the bluebells. The earlier sections of my course covered some lovely low-lying fell tops, runnable woodland with gentle topography and distinct crags. The final section, and the area where most people's courses were, was a steep slope, with a multitude of crags, platforms, boulders and re-entrants. Running back into this area towards my control 20, it became obvious that a lot of people were lost. Again, maintaining map contact, using natural highways and ticking off every crag, platform and boulder were critical. There is no greater feeling that navigating carefully through this terrain to round a corner to find your control. No worse feeling than realising that you have convinced yourself you are somewhere else. The final control and finish was at the bottom of a steep hillside, just outside the woods, with the crowds flanked across the hill, cheering the finishers on. A great atmosphere.
JK relay – Dale Park
We went to bed as the rain and wind started. The prospect of a final wet day, in difficult terrain, with for some, wet and steamy glasses, and a complex map did not entice me. As we pulled on wet shoes in damp and gloomy conditions, with tired legs, we had to dig deep for the relays. As it happened the rain largely kept away. The gruelling climb from the start, the slippery, wet woodland, and the grandstand finish down a steep hill (remembering not to miss the last control, as many people did), through the stream and back to the changeover and finish, made for a fast and furious, challenging, yet fantastic finale to the weekend. Everyone enjoys the relays, there is usually less pressure, the navigation tends to be on the easier side, the courses shorter, but the added pressure of not letting your mates down.
Gavin had predicted (using his supercomputer in a quarry on Bodmin Moor) accurately that Jon would arrive in 19th position, 6 minutes down on the leader. Gavin then stormed up to 9th, and with my tired legs and a few lazy mistakes, Team Aethelbald finished in a respectable 11th in the M165+. Our juniors, Aethelwulf, came in 20 seconds down on the first leg (Lyra), holding third (Esk) on the second and, against the strongest runners, finished in a very impressive 7th (Agnes) on the final leg. For a senior course, this was probably the performance of the day. A third team, Aethelred, consisting of Rob, Nic and Rebecca finished in a very respectable 29th.
We all had a fantastic weekend, very sociable, a nice meal out at Rusland Pool. Thanks to Gavin for carrying and erecting the tent every morning so that WSX and WIM had a base. Next year the JK returns to Cannock Chase, the Peaks and Loughborough University.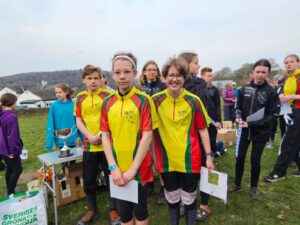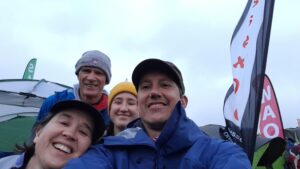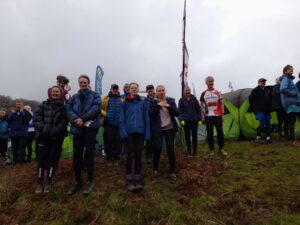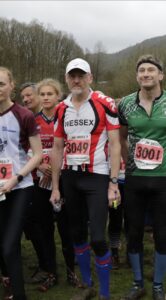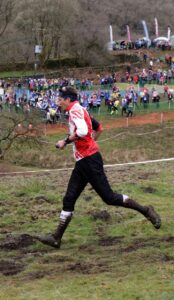 British Champs
This year the British champs were in the south for the 3rd year on the trot, with the British Long at Cold Ash and the relays at Hambleden. A good turnout of WSX attended both days with gold and silver medals for Lyra and Gavin in the long and a silver medal in the Junior Ad hoc relay for a combined WIM/WSX junior team including Lyra, Grace and Harry. We all had a fantastic weekend, here are a few photos of the weekend.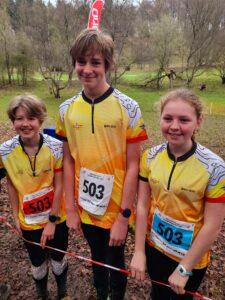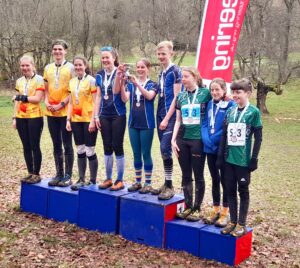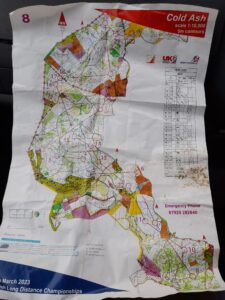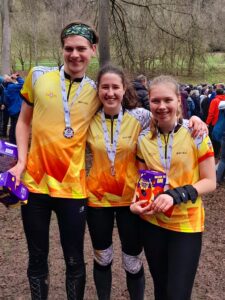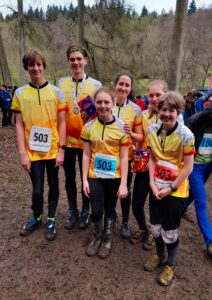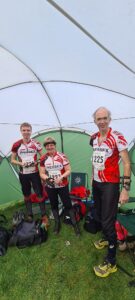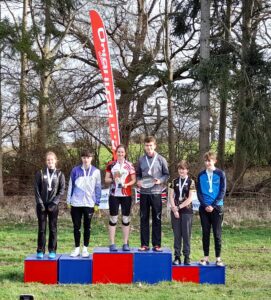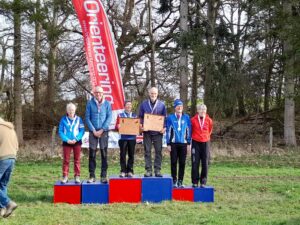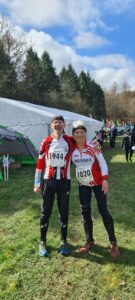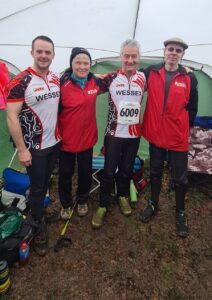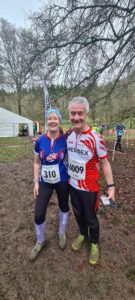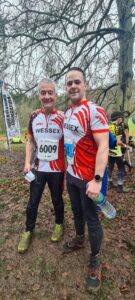 So much more to say, but will save that for another day. Don't forget the Dorset MapRun week start in Ferndown Forest. Well done to James for winning week one